Visible Legacy is supported by kind Sponsors
Visible Legacy is supported by sponsorship donations from foundations, corporations, partnerships and individuals. We will work individually with major sponsors to support your impact communication objectives.
Seed Sponsor
We are grateful to Stanford University Office of Technology Licensing for the kick-start.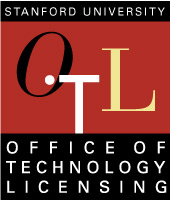 Visible Legacy is speeding translation an communicating impact
Sponsor Benefits
Sponsors who fund academic research want to communicate impact to stakeholders.
Visible Legacy connects the dots to speed translation of research to industry.
Visible Legacy helps Universities communicate innovations without burden to enhance impact.
VL Navigator can visually show the impact of research funding.
Sponsors help us accelerate this virtuous circle of innovation.
Sponsors thus benefit from VL's visual communication of impact.
Showing Impact
Sponsorship, collaboration, and outputs over time. Visible Legacy maps and timelines protray the progress of innovation as described in this Blog Post .