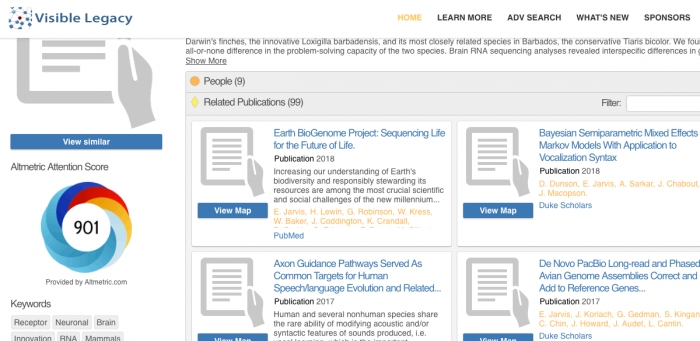 Written by Visible Legacy News
Testing Altmetric in Navigator PubMed papers
We've added the popular Altmetric indicator to PubMed papers found in Navigator.  You will see it showing up in the left sidebar in the Detail view. Tell us what you think.
Altmetric Attention Score provides an indicator of the amount of attention the paper has received. The score is derived from an automated algorithm and represents a weighted count of the amount of attention picked up by Altmetric. Navigator brings in the indicator and the score automatically from Altmetric.
If you click the indicator you will be taken to an Altmetric details page which shows more about the attention references.
Please check an example out here.