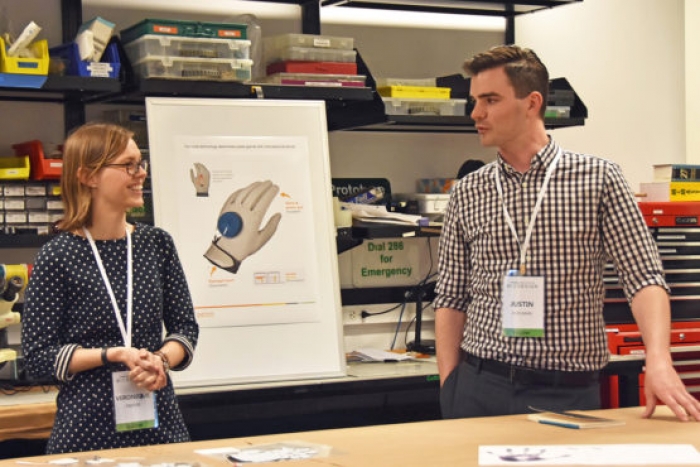 (Image credit: Stacey Paris McCutcheon)
Stanford's Coulter grants program helps healthcare innovations reach patients
Featured
Every healthcare innovation helping patients today started as no more than a dream and a clever prototype. Now, a new round of ideas is getting a jump start on the path to reality from a grant program intended to accelerate healthcare solutions.
Some healthcare innovators call it "The Valley of Death." It's the period of time when early government and academic grants begin to run out, but the promising medical research or technology under development is still too unproven to attract traditional venture funding. Bridging that gap at Stanford is the Wallace H. Coulter Translational Research Grant Program, which supplies the resources needed to accelerate academic innovations into commercially available products. Stanford is one of ten universities across the country selected as an early partner in the program.
"The Coulter Translational Grant program looks for practical, applied projects that have high potential to improve patient outcomes or positively affect the delivery of care," said Gordon Saul, executive director of the Stanford Byers Center for Biodesign, and the Coulter-Stanford program director. "This means that the teams at Stanford and the other university partners must have more than just an interesting idea. They need preliminary proof of concept data, a feasible development path and a plan for how they will use the grant funding to measurably advance the innovation."
The research results are published in this article.
Read the full article at Stanford News.
Visible Legacy Comment
The Coulter Foundation has had measurable impact at many universities. The Coulter Translational Grant program at Stanford got its start in 2006, under the leadership of Dr. Paul Yock, who was the founding co-chair of Stanford's Department of Bioengineering. Since then, 79 projects have been funded, leading to the formation of 25 start-ups, of which 11 are in clinical development or commercially available, plus another 5 projects that have been licensed to outside companies. Teams receiving Coulter grants often succeed in finding follow-on funding and wider collaboration, of interest to Tech Scouts looking for innovation hotspots.
Additional Info
Navigator:

Widget:

Caption:

Map of the Coulter Foundation
back to top