Colonies of microbes produce methane gas and other compounds in Alfred Spormann's lab. The goal is to create large microbial factories that convert electricity and carbon dioxide into renewable biofuels and chemicals. (Credit: Mark Shwartz)
Source: Stanford University
These Microbes "Eat" Electrons to make Methane
Scientists have solved a long-standing mystery about methanogens, unique microorganisms that transform electricity and carbon dioxide into methane.
In a new study, researchers demonstrate for the first time how methanogens obtain electrons from solid surfaces. The discovery could help scientists design electrodes for microbial "factories" that produce methane gas and other compounds sustainably.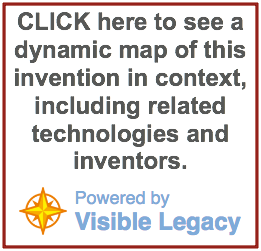 Their paper in Nature Communications describes how Stanford mechanical engineer Xiaolin Zheng and physicist Hari Manoharan proved that MoS2 has some useful and unique electronic properties that derive from how this crystal forms its lattice.
"The overall goal is to create large bioreactors where microbes convert atmospheric carbon dioxide and clean electricity from solar, wind, or nuclear power into renewable fuels and other valuable chemicals," says study coauthor Alfred Spormann, a professor of chemical engineering and of civil and environmental engineering.

"Now that we understand how methanogens take up electricity, we can re-engineer conventional electrodes to deliver more electrons to more microbes at a faster rate."

The study also provided new insights on microbially influenced corrosion, a biological process that threatens the long-term stability of structures made of iron and steel.

"Biocorrosion is a significant global problem," Spormann says. "The yearly economic loss caused by this process is estimated to be in the $1 billion range."
Read the full article at Futurity News.
Visible Legacy Comment
The Stanford Spormann team envisions large bioreactors where billions of methanogens crank out methane around the clock. These microbial colonies would be fed carbon dioxide from the atmosphere and clean electricity from electrodes. See the latest research from the Spormann Laboratory by exploring the map below!
updated 171130.2
Additional Info
Navigator:

Widget:

Caption:

Research interests in the Spormann lab are at the interface of fundamental metabolic processes of anaerobic microorganisms and their application in bioenergy, bioremediation, and human intestinal health.
back to top