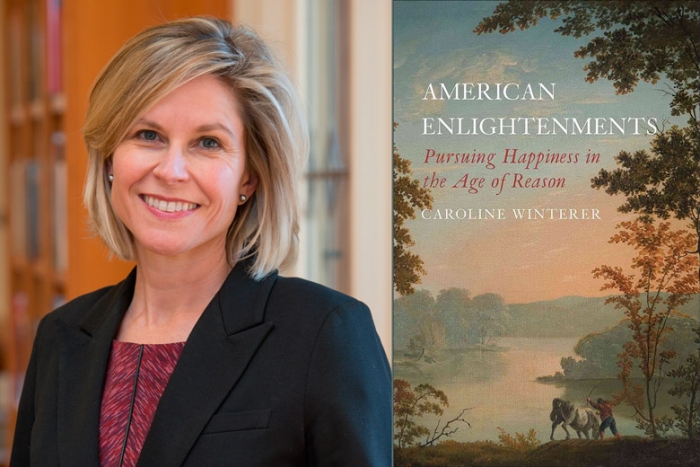 (Image credit: Steve Castillo)
Benjamin Franklin, social genius of the 18th century?
Featured
Stanford American historian Caroline Winterer examined thousands of Benjamin Franklin's letters as part of her research on the 18th century, which she argues was the first age of extensive social networks.
The 18th century may not come to mind in a conversation about social networks. But Stanford historian Caroline Winterer sees the period as the first age that witnessed extensive communication among people across the world. Hand-written letters were the social media posts of that time, and a new social platform of the era was the United States Postal Service. What made him especially stand out is the size of his social network and his endless curiosity, according to Winterer, the Anthony P. Meier Family Professor in the Humanities.
"Franklin knew he would be nothing without the people around him," said Winterer, who is also director of the Stanford Humanities Center. "That's something we can all learn from today."
The research results are published in this article.
Read the full article at Stanford News.
Visible Legacy Comment
This digital humanities project is also using mapping to show the impact of people and ecosystems. "Mapping the source and destination of many of his 20,000 letters changed the way we look at Franklin. Suddenly, Franklin was not just a man in spectacles sitting quietly in his chair or flying a kite. He was a man with a dynamic social network – he was relatable in a new way to our networked world today." Please also visit Mapping the Republic of Letters, which is a Stanford project that has been harnessing big data technology to analyze the circulation of people, letters and objects during the 17th and 18th centuries.
Additional Info
Navigator:

Widget:

Caption:

Map of Stanford Professor Caroline Winterer
back to top