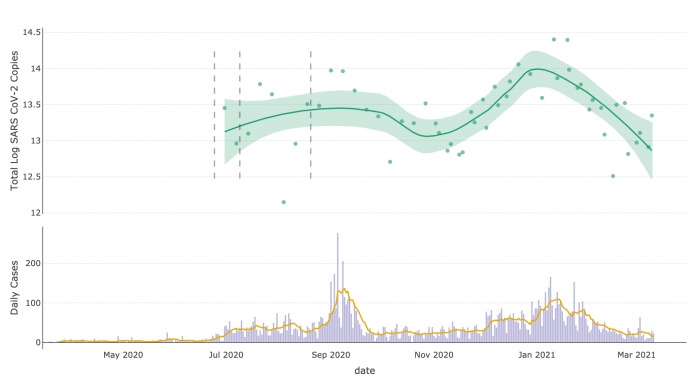 (Image credit: Center for the Ecology of Infectious Diseases,University of Georgia)
UGA center operating a coronavirus tracker
The University of Georgia Center for the Ecology of Infectious Diseases has launched a new Coronavirus Tracker. The tracker is the work of CEID's Coronavirus Working Group, convened to provide timely, data-driven situation awareness about the COVID-19 outbreak.
Due to the lack of prior data during the emergence of a novel pathogen, the ability to respond quickly and effectively respond depends on the timely assessment of information collected in real time. On Jan. 24, the CEID formed the Coronavirus Working Group, a group of about 20 scientists with data science expertise in data manipulation and interpretation, visualization, GIS, machine learning, computational statistics and dynamical modeling.
The Working Group's 2019 Coronavirus Tracker provides data-driven, information rich situation awareness about the rapidly changing conditions of the current outbreak.
The Coronavirus Tracker results are published in this website.
Read the full article at UGA News.
Visible Legacy Comment
Big Data is turning attention to finding solutions for SARS-CoV-2 and COVID-19. This article from a year ago highlights a project that is collecting large datasets and the working group includes machine learning experts. This technology is presented in the UGA Licensing Office available technologies. Tech Scouts interested in applying Artificial Intelligence to contact tracing other applications should take a look at Dr Drake's lab in the map below. If you explore you will find Dr Barbara Han who has now joined the Cary Institute, another source of multidisciplinary research.
Additional Info
Navigator:

Widget:

Caption:

University of Georgia Drake research ecosystem
back to top