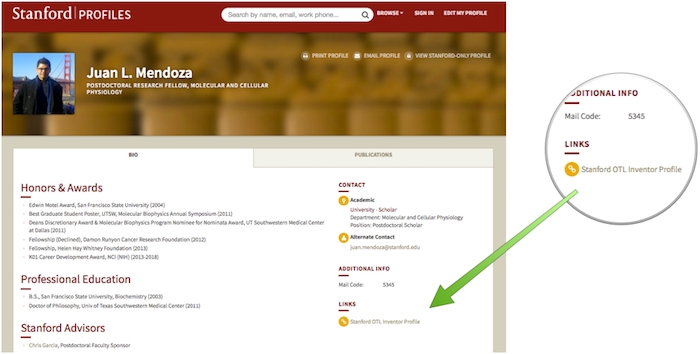 Stanford Profile with Links
Link your Navigator Page to your Stanford Profile
Featured
It's easy for Stanford researchers to add a link from your Stanford Profile "Links" to your to your Visible Legacy Navigator Page with a few simple steps. Most university profile systems have a similar capability.
If you have a Stanford University Profile you probably have a page in the Visible Legacy Navigator. You'll help potential collaborators find your map and see your background and current research by adding a link to your Navigator Map or Detail page in your University Profile.
Find your Visible Legacy Navigator page using Search
Find your page using Navigator Search. Navigator shows your Detail page by default. Or click the "Map" button to use your Map page. Copy the URL.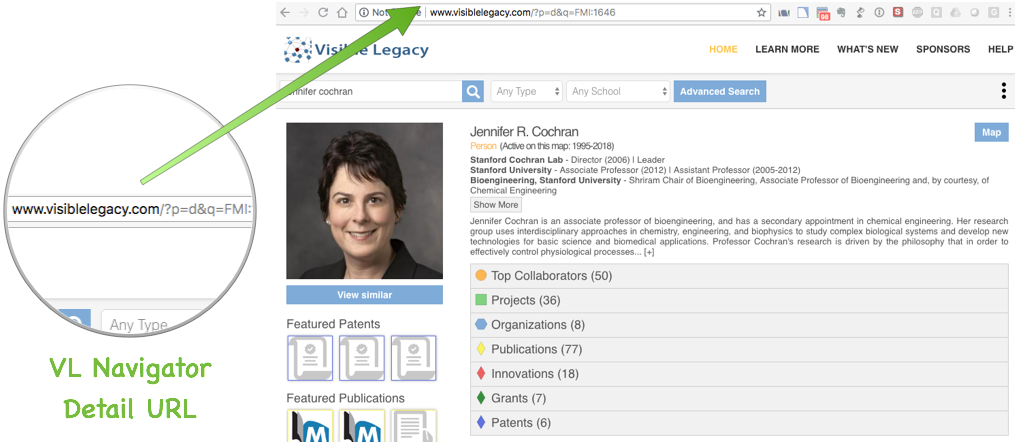 The selection to show Map or Detail is in the URL so please copy the whole URL.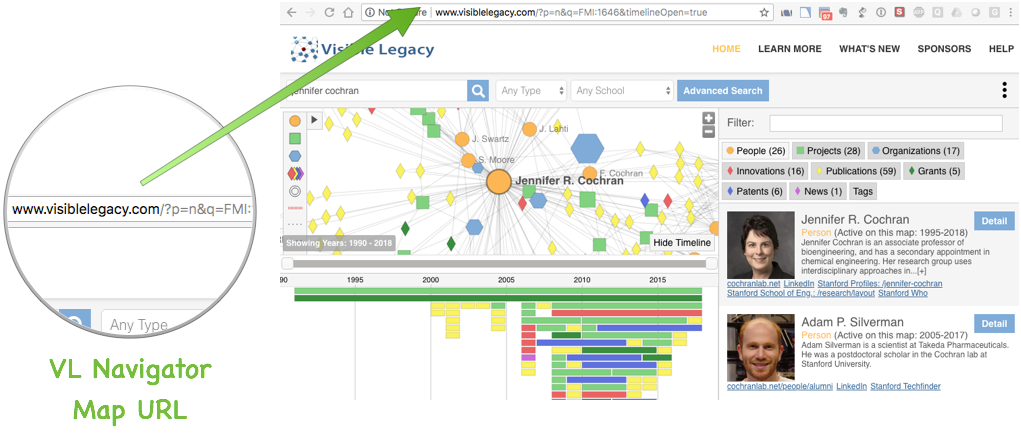 Paste the URL into your Stanford Profile
Open your Stanford Profiles page and select "edit my profile". Scroll down and find Links.  Use the "add a new listing" to paste the URL.  Add the Label "Visible Legacy Navigator".  The Label is what will show in your Stanford Profiles page.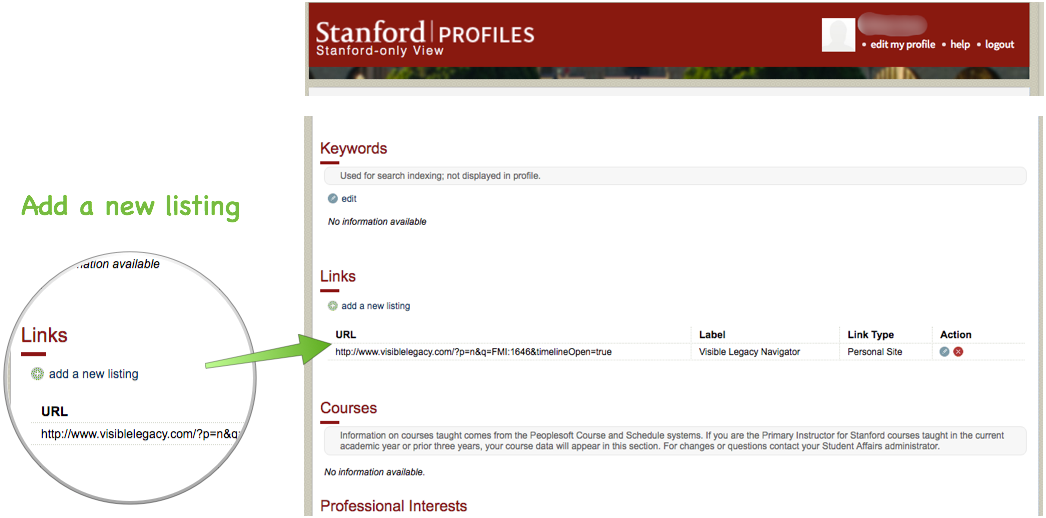 Resulting Profile Link
The Visible Legacy Navigator link should now appear in your public Profile "Links" section.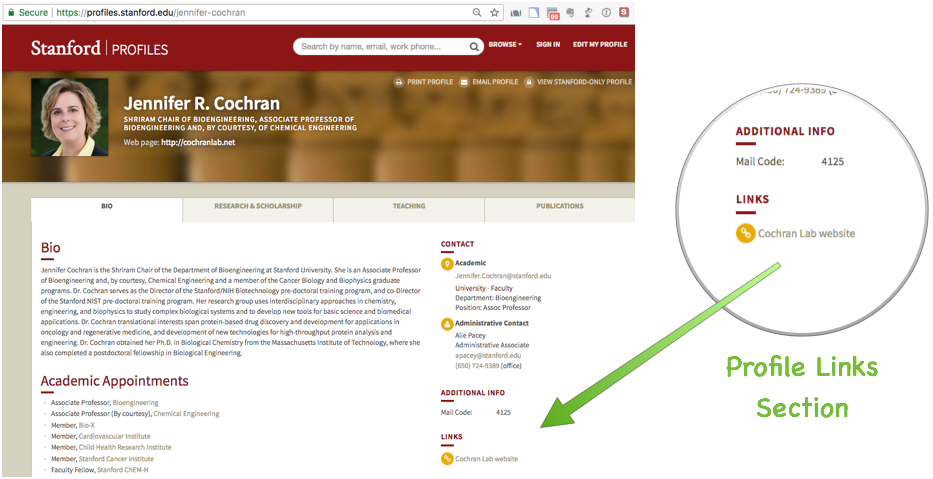 Done
That's it!  You can also add a link or even embed your map in your Lab Page. If you need help finding your Visible Legacy Navigator URL please contact us.