Fitzpatrick Institute [demo]
Visible Legacy Navigator maps the Duke Fitzpatrick Institute for Photonics.
The Fitzpatrick Institute for Photonics (FIP) is one of Duke's signature centers and institutes
The mission of the Institute is to provide an outstanding educational and research environment to train engineers who go on to profoundly impact industry and medicine, and to make original, substantial contributions to the field of photonics and optical science.
The organization was founded in 2000 through a $25 million gift from the Fitzpatrick Foundation.
The group hosts 116 tenured or tenure track faculty from 37 departments, $18M+ in research expenditures for fiscal year 2014. 20 students have graduated from the certificate program.
Click the "Tags" tab and roll over Biophotonics to see the Fitzpatrick Institute organization pop out on the map. Note how central it is to research within Duke's engineering and biomedical programs.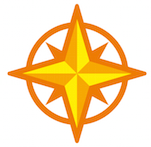 Powered by Visible Legacy
Impact
FIP Director (Vo-Dinh) & FIP Members (Izatt & Ramanujam) Elected to National Academy of Inventors