Telling the Story of Translational Research | Government
credit: The White House
You've established a program for grants to an ecosystem of universities to fund a project or grand challenge. Does the funding you grant to a university lab turn into solutions and products for society, create startups, facilitate new companies? How can you follow your causes? How do you, in turn, communicate the impact to your stakeholders?
As a research funder, you want to make an impact by catalyzing solutions.
You are leading the research agenda by funding grants leading to solutions. Your efforts are for the benefit of the research ecosystem. You want to communicate how the support at the front end of projects yields new knowledge or breakthroughs. The continuity of these successes over time ultimately shows your impact on society.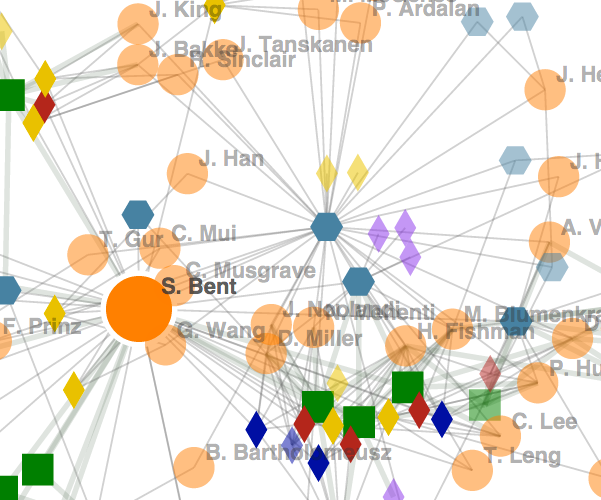 Visible Legacy connects the dots.
Visible Legacy Navigator tells the story of innovation visually, enabling users to make connections to experts and discoveries quickly. We accelerate collaboration and the translation of research into global solutions. Our website is offered free to the public through the support of sponsors.
Help us help universities tell the story of innovation. Sponsor Visible Legacy as part of your communications budget.
You help universities to communicate with Visible Legacy

Your sponsorship of Visible Legacy enables us to offer Navigator and widgets without burden or cost to university licensing offices, departments or researchers.

Your sponsorship expedites our mapping of more universities by organization, topic, or fellows program.

You enable us to offer Navigator free to users to speed the translation of innovations to industry.

We help you communicate:

Your logo can be displayed on detail pages.

We create a custom map of your projects to show the impact of your program visually. See a demo.

Featured Investigators and organizations can be included in our outreach.

Connect the dots for your stakeholders about how your research leadership yields innovations.