Visible Legacy Navigator is brought to you by Stanford Bio-X.
Stanford Bio-X supports, organizes, and facilitates interdisciplinary research connected to biology and medicine.
Ideas and methods embodied in engineering, computer science, physics, chemistry, and other fields are being brought to bear upon important challenges in bioscience. In turn, bioscience creates new opportunities in other fields. Significant discoveries and creative inventions are accelerated through formation of new collaborative teams.
Students and faculty are broadening and enriching their training in science and technology to more fully integrate fields, departments, and schools at Stanford. Educational events for Bio-X participants and for the public are planned to motivate thoughtful discussions of social and ethical issues connected with scientific advances.
We aim to make Stanford the most exciting place in the world for combining a broad range of scientific and engineering disciplines in biosciences research and for training the next generation of leaders.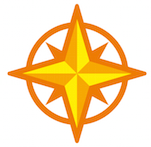 Powered by Visible Legacy
Impact
Foundation sponsored research and impact in Stanford Schnitzer Group